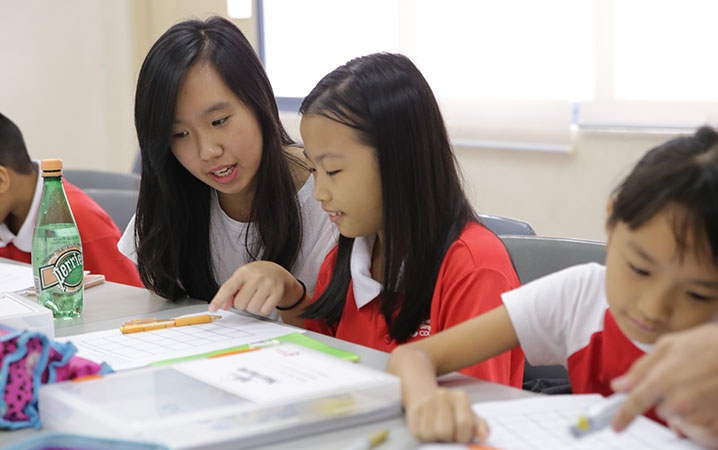 Junior Stars Nurture is a 40-week community programme for disadvantaged children aged 7 to 12. The programme comprises two core modules – Communications (20 weeks) and Problem-Solving (20 weeks).
The activity-based curriculum is designed to be interactive, engaging and child-centric. With targeted lesson plans for each Primary Level, the programme aims to complement existing educational efforts and help children strengthen their academic foundation while developing essential skills that will equip them for the future.
Nurture supports and complements the efforts of MOE schools and self-help groups by helping children to:
Build confidence as communicators
Develop as effective problem solvers
Become motivated and self-directed learners
To date, there are 10 Nurture Centres in the Central Singapore District, with more than 200 children under the programme. Our existing Centres are located at:
Nurture @

Address

Activity Day
& Time

Ang Mo Kio GRC &Sengkang West SMC

Yio Chu Kang

Yio Chu Kang Zone 9 RC Centre

Friday

Blk 646 Ang Mo Kio Ave St 61
#01-4935, S(560646)

7pm – 9pm

Teck Ghee

Teck Ghee PCF

Saturday

Blk 322 Ang Mo Kio Ave 3
#01-1928, S(560322)

10.30am – 12pm

Jalan Kayu

Jalan Kayu Zone 7 RC Centre

Saturday

Blk 981D Buangkok Crescent
#01-07, S(537981)

10am – 12pm

Ang Mo Kio
ITE College Central
Saturday
2 Ang Mo Kio Drive S(567720)
10am - 12pm

Jalan Besar GRC & Potong Pasir SMC

Whampoa

AWWA Family Service Centre

Monday

Blk 107 Towner Road
#01-356, S(321107)

7pm – 9pm

Kreta Ayer
– Kim Seng

Catch+ Centre

Thursday

Blk 10, Jalan Kukoh,
#04-55, S(162010)

6pm – 8pm

Kampong Glam
(Stamford
Primary)

Stamford Primary School
Friday
1 Victoria Lane S(198423)

2pm - 4pm

Bishan –Toa Payoh GRC

Toa Payoh
Central

Toa Payoh Central Zone 1 RC
Saturday

Blk 58 Lor 4 Toa Payoh S(319380)

9am - 11am




Toa Payoh East

Toa Payoh East Community Club

Saturday

160 Lorong 6 Toa Payoh,
S(319380)

11.30am – 1pm

Sin Ming

Ai Tong School

Saturday

100 Bright Hill Drive,
S(579646)

10am – 12pm

TanjongPagar GRC & Radin Mas SMC

Henderson

WeLL Centre

Monday

Blk 93 Henderson Road

3.45pm – 5.30pm

#01-212, S(150093)

5.30pm – 7.15pm

Lengkok Bahru

Leng Kee Community Club

Saturday

400 Lengkok Bahru

2pm – 4pm

#03-07/#03-09, S(159049)
**Volunteer with us!
**We welcome interested organisations and volunteer groups to help out in an existing Nurture Centre, or to start your own Centre with a group of 20 children and 5 regular volunteers. Organisations and groups who are keen to set-up Nurture centres need to submit an application with a proposal.
Resource Kit
Click here for a list of learning resources for children.
(Note: Information accurate as at 10 June 2021)
Contact Us:
Mr Qamar Firdaus
Team Leader, 
Partnerships & Programmes
pa_centralsingapore@pa.gov.sg