In Search Of Purpose Talks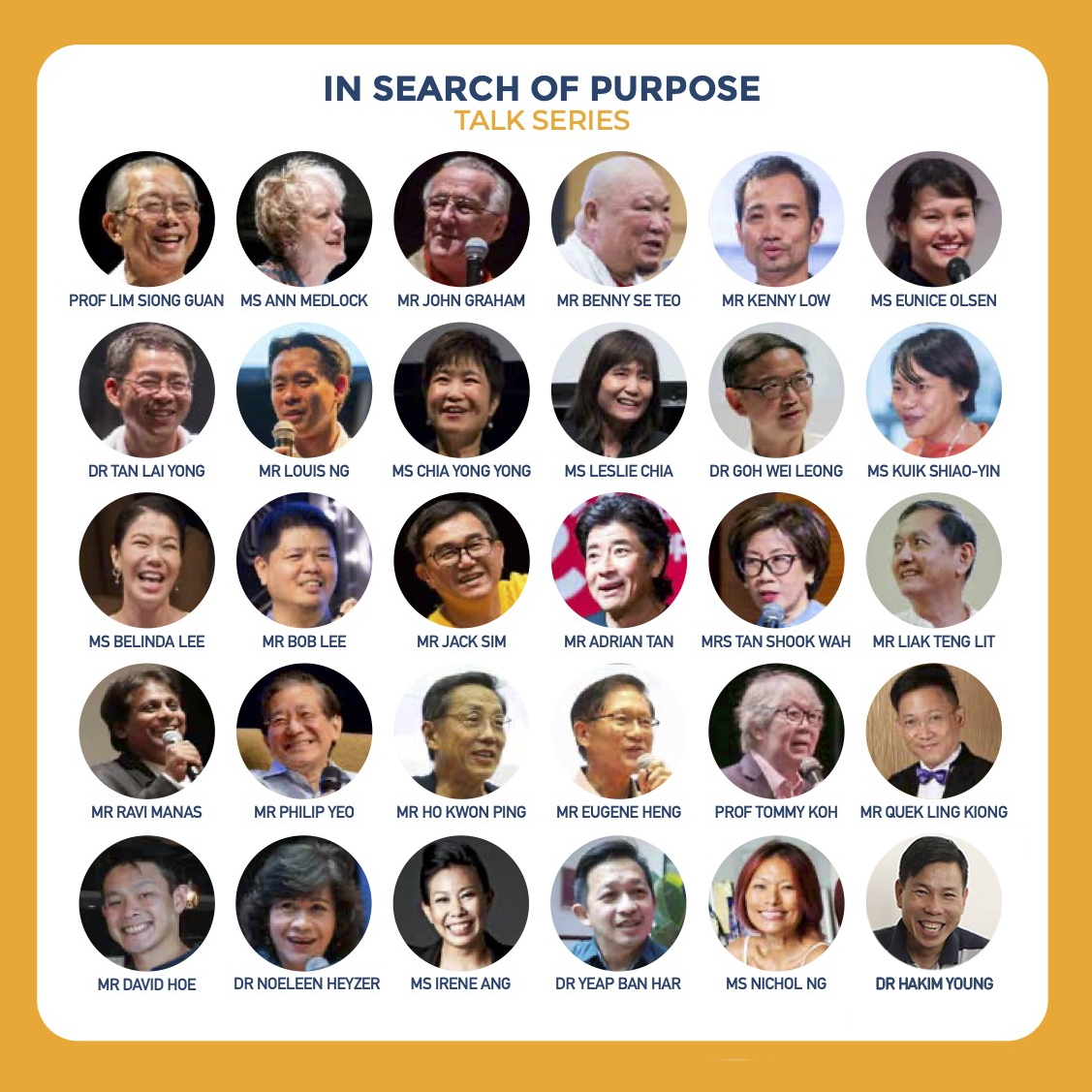 The In Search of Purpose Talk Series by Central Singapore CDC seeks to inspire and help residents discover their bigger role in society. Speakers, either local or overseas, will be invited to share their personal stories and experiences about various topics, that we hope will encourage our adults to give back, and be part of a more caring community in Singapore. Past instalments from the talk series are available for viewing at the following links:
Watch the full list of videos here.