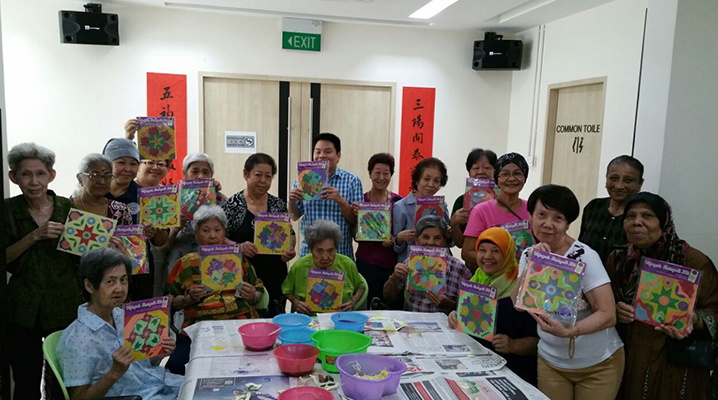 The WeCare Arts Fund is a grant scheme by the National Arts Council (NAC) in partnership with the People's Association. The fund aims to support Social Service Agencies (SSAs) in the 5 districts in Singapore through the Community Development Councils to broaden access for SSAs in bringing arts to the community and enhance well-being of beneficiaries.
Artists/art groups will work directly with the SSA to engage their beneficiaries through the performing, visual, literary or multi-disciplinary art-forms through:
Workshops (recommendation of 6-8 sessions)
Co-creation of performances and exhibitions, where beneficiaries go through the artistic process with the artist/group
All projects and related costs under the above projects will be supported by the WeCare Arts Fund. For more information, you may download our Overview and Guidelines here contact us at pa_centralsingapore@pa.gov.sg.
Contact us:
Mr Pang Wen Hao
Manager,
Partnerships & Programmes
pa_centralsingapore@pa.gov.sg